Actress-singer Gabbi Garcia is truly one of the most beautiful faces in the Philippine entertainment industry, with an equally beautiful fashion sense that always shows in her iconic styles.
The actress flew to Switzerland and Milan a month ago to shoot for her upcoming romantic series.
For both locations, Gabbi happily shared with her fans some photos of her "workation" journey that featured some of her tourist moments and breathtaking self-snaps.
With Switzerland as her first stop, Gabbi sported a stylish black and white ensemble with a fitted turtleneck as an inner top during her visit to Lake Brienz.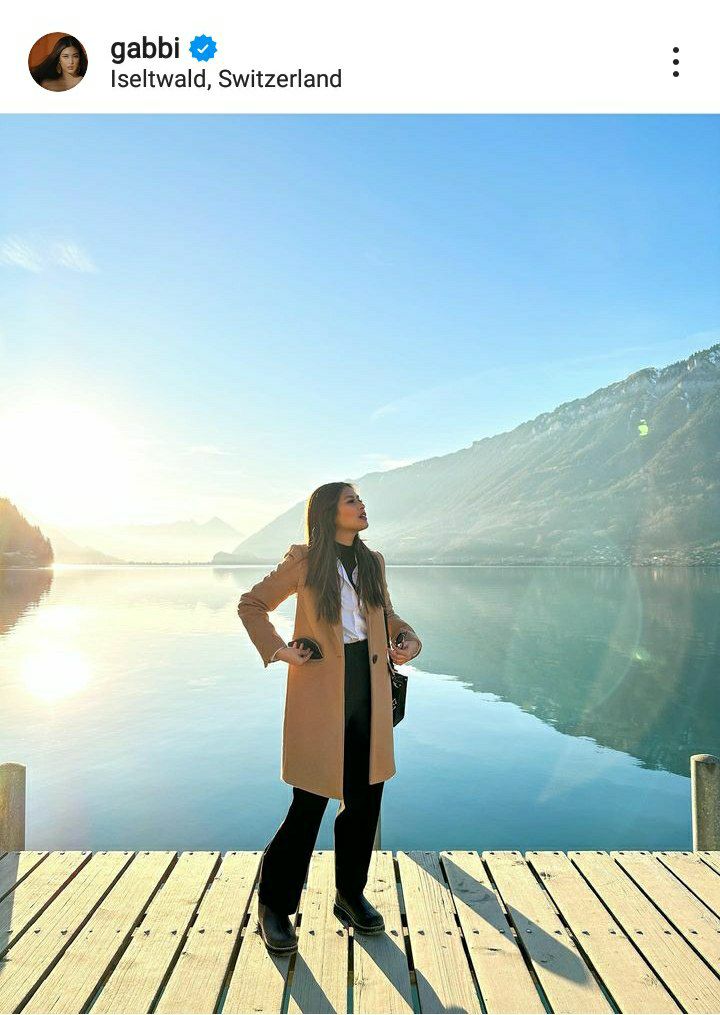 The outer tan coat elegantly covered the partial part of the outfit which created a balance among her fit's classic colors.
She completed her formal but sophisticated look with a pair of high-heeled black boots that effortlessly accentuated her height and a black shoulder bag as her side accessory.
Gabbi also looked chic and cozy while wearing her winter outfit as she took photos with the ever-beautiful Swiss Alps.
The fashion icon rocked an all-black matching outfit coordinate that emphasized her simplicity.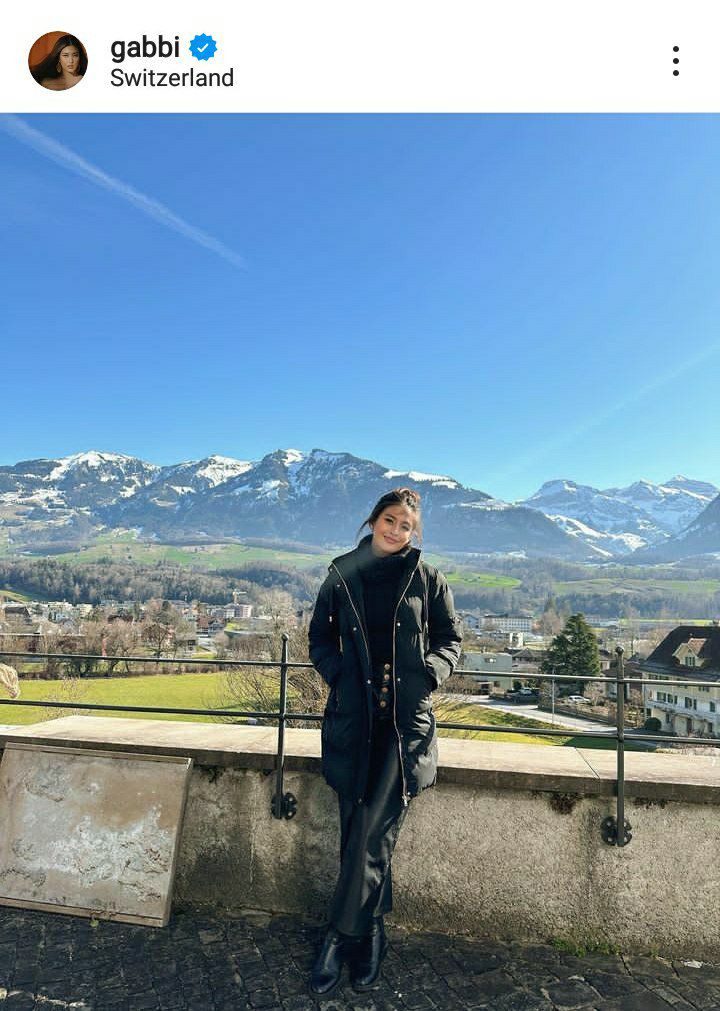 The thick coat did not hide Gabbi's great proportions, whereas her leather pants, fashioned with some gold buttons, decently highlighted her long legs that made her look like an actual model out of a magazine cover.
Her choice to wear black heeled boots also added to the minimalist vibe of her entire fit.
On top of that, Gabbi marked her arrival in Milan by sharing a gorgeous selfie that showed her simple but very elegant-looking style.
She stunned in an all-white long-sleeved turtleneck top, with her hair glamorously styled in some light inner curls to emphasize her face size.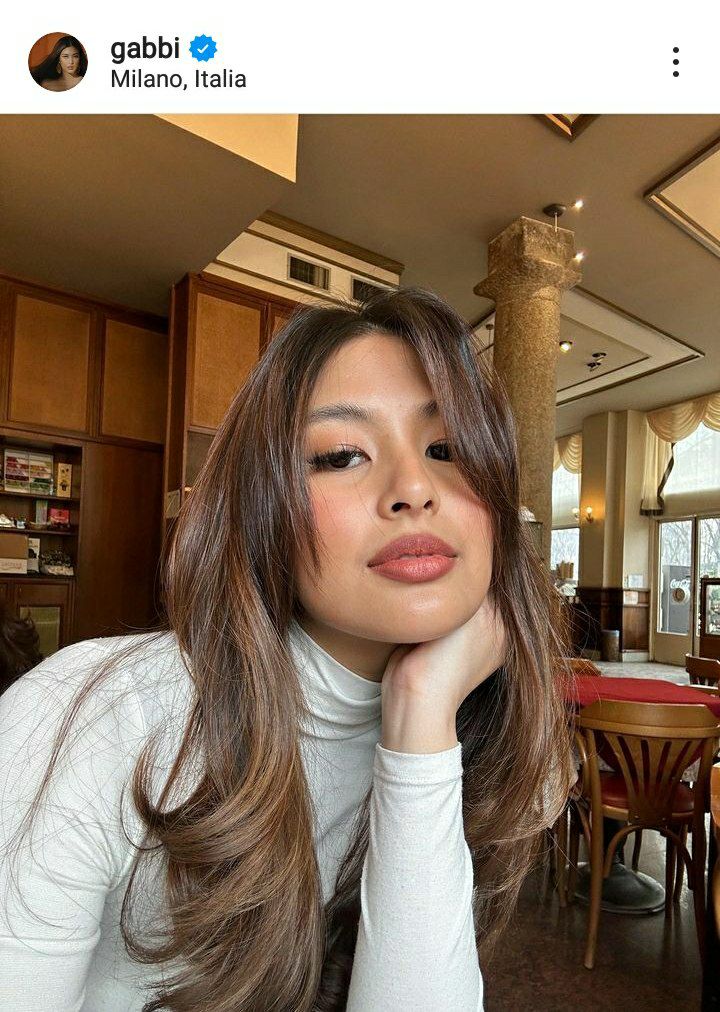 Adding more dazzle is the actress' natural makeup look that made her appear more attractive and fashionable, seeing how her top lashes were stylishly curled and how her plump lips were alluringly outlined.
As she enjoyed her time strolling around Milan, Gabbi dressed in a black-gray coat that naturally gave out a "young and rich" type of fashion vibe.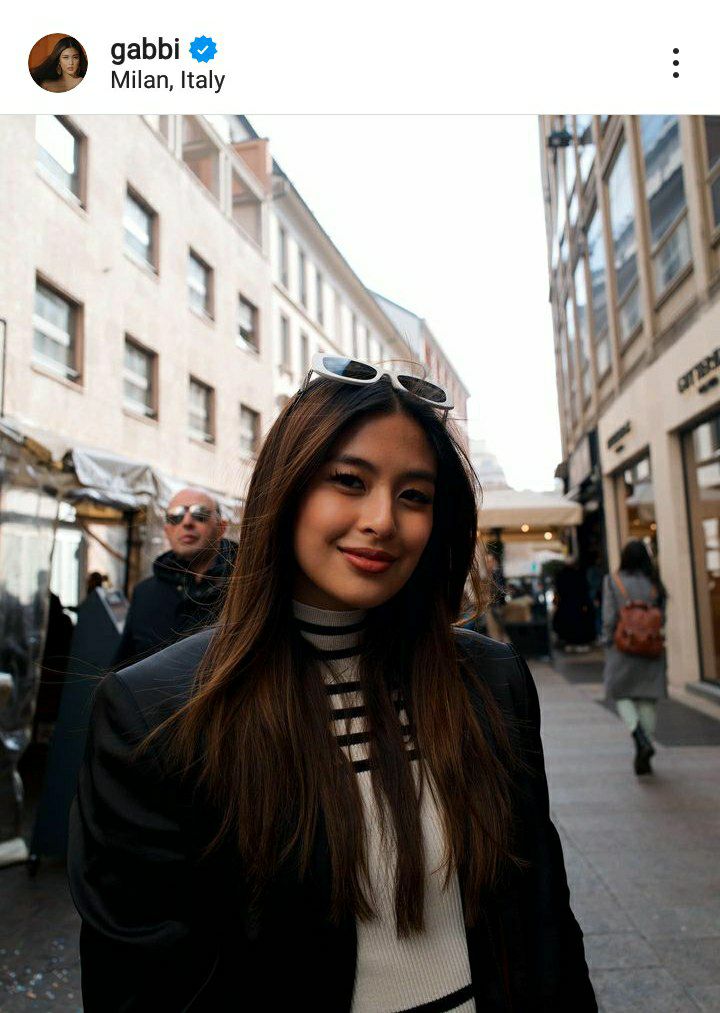 She paired it with a white inner turtleneck top that has black stripes as its upper and lower style details, which perfectly complemented her figure.
At night, Gabbi explored the streets of Milan while wearing a classy beige coat and white turtleneck, making her stand out in the vintage-looking backdrop.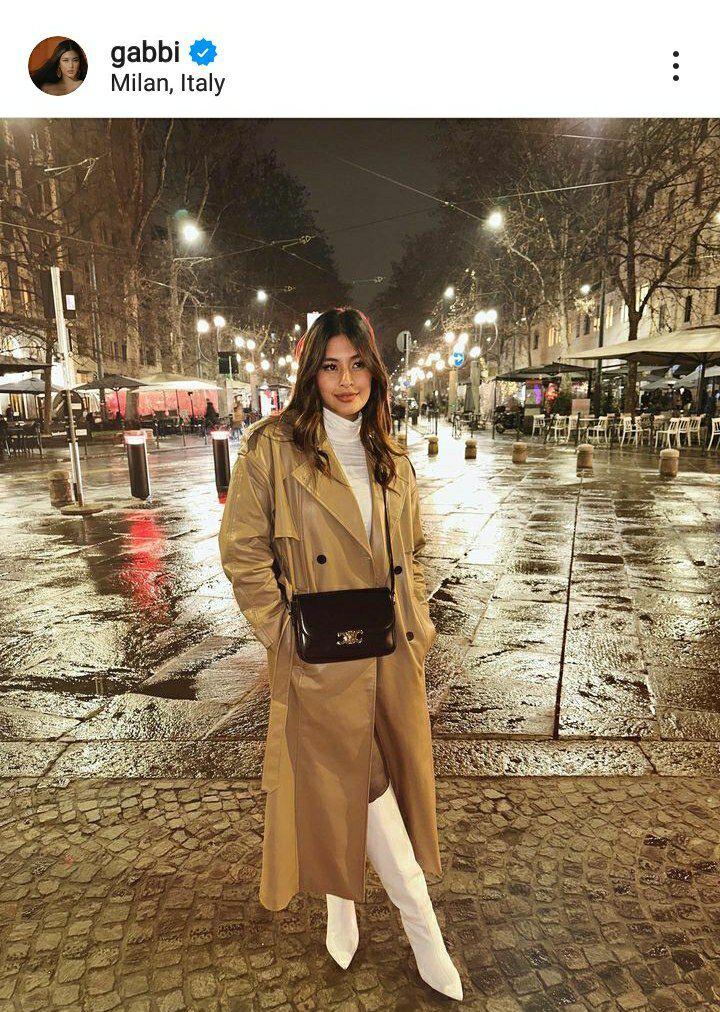 She achieved a naturally chic look with her outfit as it hugged her body fittingly, also giving her height an emphasis.
What made the whole look appear classy and fierce is Gabbi's white knee-high boots which coordinated well with the main colors of her clothes.
Gabbi's supporters and celebrity friends have consistently expressed their admiration towards the actress' confidence in showing off her diverse fashion styles, leaving comments such as "Our Queen," "Prettiest girl I've ever seen," "Ganda mo!" and many more.
This significantly motivated others to start embracing their own style and become more comfortable with their own looks.
Photo Credit:
https://www.instagram.com/gabbi/